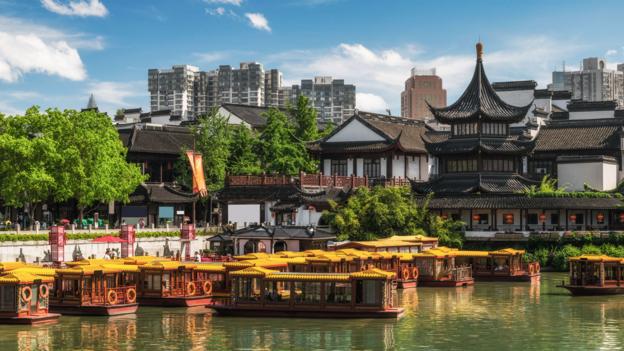 Shenzhen is a major city located on the Pearl River estuary. Popular for its modern architectural wonders, the city has an abundance of tourist attractions including beach resorts, gardens, amusement parks, Safari Park, and museums. And for visitors seeking natural scenic attractions, there are hiking spots like Wutong Mountain with its incredible views. Our Shenzhen tour was one of the most memorable holiday experiences ever. And here is a list of sites that truly impressed us.
China Folk Culture Village
The China Folk Culture Village is a beautiful re-creation of China's ethnic groups that belong to different villages. Here we saw many classic Chinese buildings, parks, rock carvings, old houses, marketplaces, and artists performing a folk dance. The place has a replica of over 15 villages that beautifully depict the ethnic lifestyle and culture of traditional Chinese people. We paid 130 CNY for touring the place.
Window of the World
If you happen to be in Shenzhen, never miss out on this iconic attraction. The Window of the World is a unique theme park where you get to see all the man made wonders of the world. We paid an entrance fee of 220 CNY per person but the tour was worth the money spent. Here they have realistic replicas of all the world-famous attractions such as Eiffel Tower, Taj Mahal, Pyramids, and Sydney Opera House. The size of the structures is smaller compared to the real ones but still, the quality and texture seem quite real.
Xianhu Botanical Garden
Shenzhen has many gardens and parks so if you are confused about which one to visit first, I would strongly recommend Xianhu Botanical Garden. This is an amazing place where they have thousands of native and foreign plant varieties. There is also a park and lake surrounded by huge trees and various types of theme gardens. We also took pictures of beautiful ponds surrounded by exotic plants and bonsai. The botanical garden also has a plant museum, a temple, and a pagoda.